Who Are We?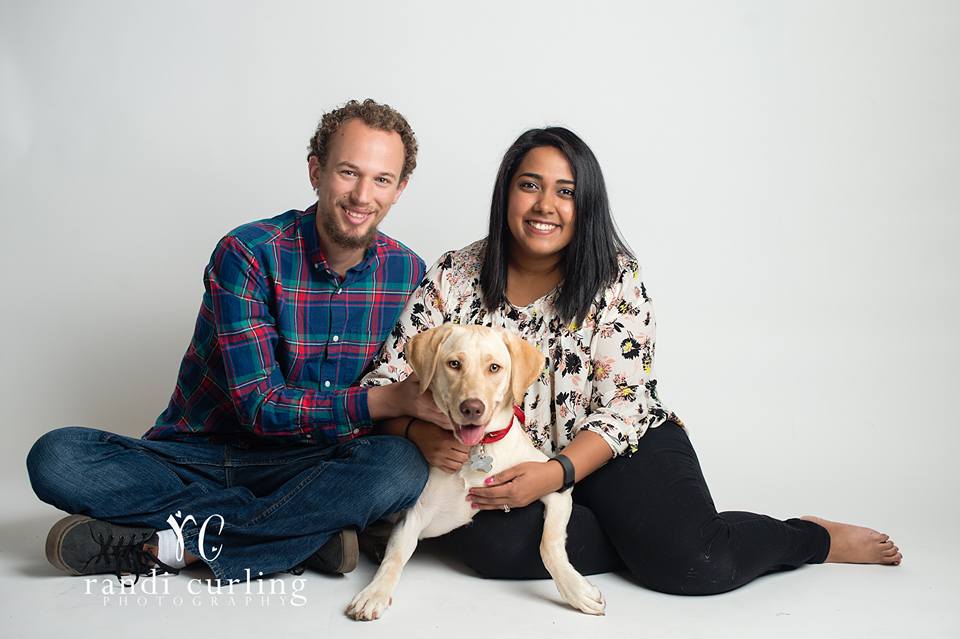 A white nerd and a crazy Indian girl met about 10 years ago at Roswell High School, started dating 8 years ago, got engaged almost 3 years ago, got married almost a year ago and now live happily ever after in Alpharetta.
Hello Hello! We are Daniel and Supriya (Soopi) McAlonan (Mac-Uh-Low-Nun). Daniel works at an IT company in Alpharetta and I work at a Human Capital Management company also in Alpharetta. We also have a beautiful Yellow Lab named Zoey. She doesn't work in Alpharetta, but she sure runs our hearts and our home. We're average Alpharetta residents who are excited to see our city grow and create its own identity. We keep up with new restaurants, bars, stores, developments, etc. and love to experience all that Alpharetta has to offer.
On our trip to San Francisco over Labor Day weekend 2016, we realized that Alpharetta Post (Local news) was shutting down. Daniel and I were frequent visitors to this site and Roots in Alpharetta (Alpharetta Restaurant Blog) which also shut down. This got us thinking and we figured why not get our own site/blog that we can run for Alpharetta! That's where this blog comes in!
So, what is this blog going to contain? Mostly restaurant and bar reviews because we love to eat and drink. We will also post our experiences and reviews of Alpharetta events and venues as we visit them. We may even have some surprises along the way if the blog can really take off.
In summary, stay tuned! We have some really good reviews coming soon that will help you decide where you want to eat out this weekend. Subscribe, comment, participate, and debate us if you'd like. This blog is going to be community focused and the more community we can involve, the better for all.
Welcome to My Alpharetta Living! We'll see you again soon.
~Daniel and Soopi