A Takeout Review: Ponko Chicken
Hello all! I know we've been MIA for a bit. With the Pandemic getting worse, we haven't really been eating out as much as we would like, but we have been supporting our local restaurants by picking up at least 2 meals a week. Outside of that, we've been working on some repairs from a flood caused by a backed-up drainage pipe in our home. It has been quite the journey!
But! We did get a chance just two nights ago to visit the newly opened Ponko Chicken in The Maxwell! So, we are excited to bring you a review after a long time and share our experience.
Ponko Chicken just opened on 1/27 and has not yet had their Grand Opening, so we weren't sure if they were yet ready for to-go orders. We were pleasantly surprised when they told us that they are on UberEats already. So if you are sheltering in place, you can still enjoy their delicious options through delivery. Because we stopped by a bit later in the evening, around 8:00 PM, there wasn't much of a crowd, and by that I mean it was just the two of us… cue Bill Withers for some music!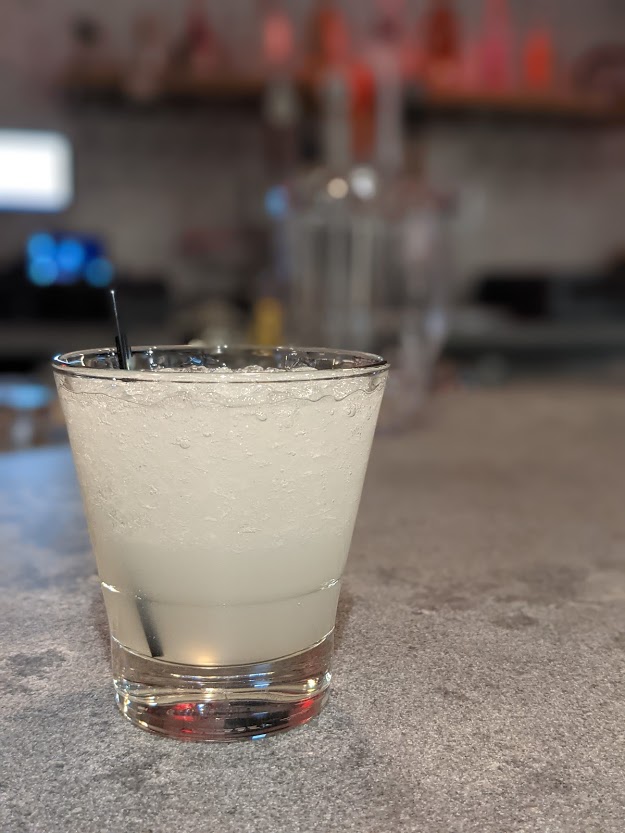 While we waited for our order, we ordered a drink each because their cocktail menu looks intriguing! Who has ever had a Wasabi Margarita?! Well, we did and let me tell you, it was fantastic! We also grabbed a Tokyo Fashioned which was a lighter take on a traditional Old Fashioned. They have several other craft cocktails that we cannot wait to try!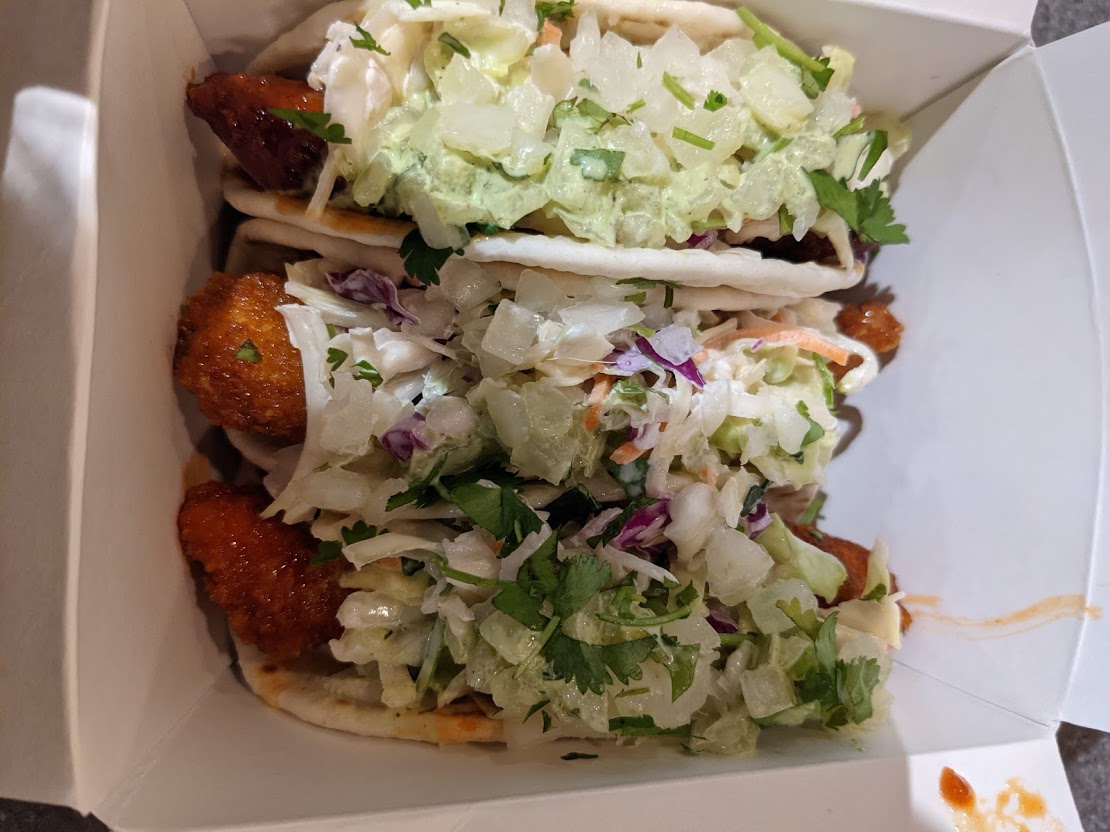 On the food side of things, I honestly didn't know what to order because it all looked so good, so I went with what you must eat on Tuesdays… TACOS! There were three tacos, each with a different sauce – BBQ, Spicy, and OG. When I say OMG, I mean it! Each sauce has its own amazing flavor profile and paired with the slaw on top, was the best combination of sweet/spicy and cooling. Daniel got the five-piece chicken with assorted flavors and two sides – fries and green beans. The chicken is just so crispy on the outside, but perfectly juicy on the inside! While the fries were good, they weren't anything out of this world. The green beans though… made with miso paste and topped with fried onions? It's like an Asian-inspired green bean casserole! Must-have if you like green beans!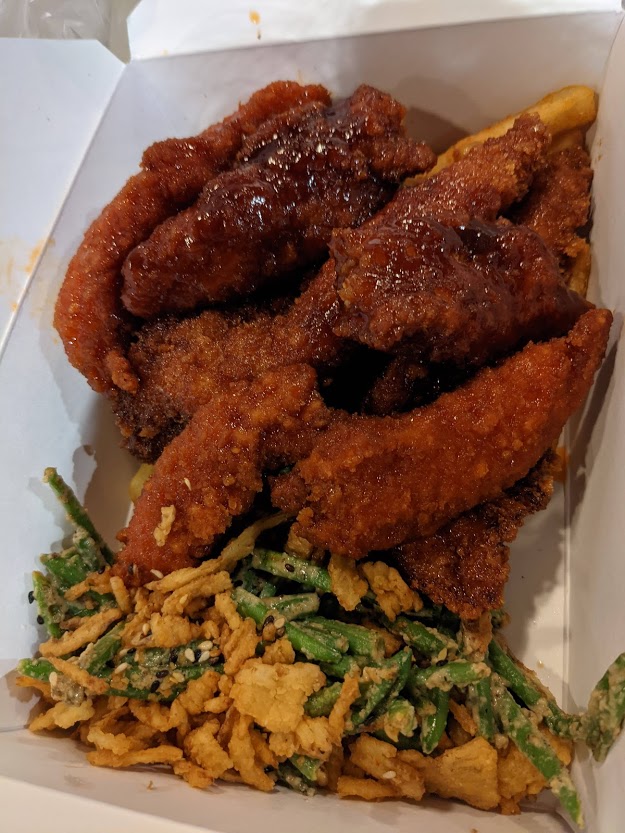 We CANNOT wait to go back and try more of their combinations, including the fried tofu!