December Avalon Updates
It's been about two months since our last post (sorry about that, life was busy), and already so much has changed in Alpharetta! A good place to start is to take a look at what's happening at Avalon, which has seen some openings, closures, and seasonal fun start up!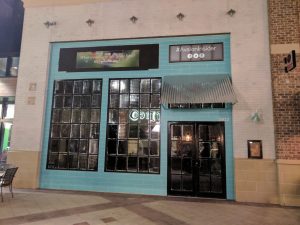 Now closed: LottaFrutt
Standing at the same place in Avalon, one could see Antico's, Marlow's Taven, Kona Grill, and Farm to Ladle. Faced with all these options, I've never
picked to go get a fancy fruit cup. Normally Antico's Diavola pizza wins out, or Marlow's French Dip based on my mood. I honestly never went to LottaFrutta so I can't given an honest review, but I imagine many have similar thoughts to us and choose pizza over fruit. It seemed like a good concept, just perhaps poor placement.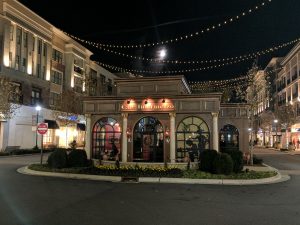 Now open: Cafe Intermezzo
One of Dunwoody and Midtown's hottest cafes has made the move north to sit right in the middle of 1st Street at Avalon, just on the opposite end of the Cru Wine Bar Island. The placement definitely makes good use of space although I have to admit it seems somewhat awkwardly crammed in there to me. Perhaps it will grow on me over time.
Now open: Santa's House and Avalon on Ice
Got the urge to visit Santa or practicing your ice skating? Good news! Avalon is your place. Personally, I'll be passing on these as Santa hasn't visited me since I keep my chimney closed and any ice skating would definitely lead to an ER visit for me, but both do look like a lot of fun from the outside. Be sure to enjoy them before they disappear for another year!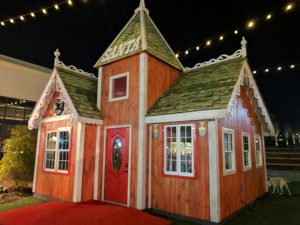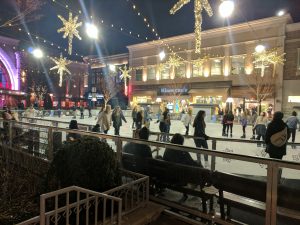 Coming soon: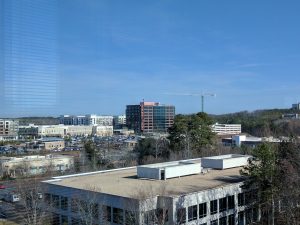 Phase 2 of Avalon appears to be moving along at a breakneck pace and there's lots in store for openings next year and in 2018. Some of these include Rumi's Kitchen, Barleygarden Craft Kitchen and Bar (from the owners of HopCity at Krog Street) , MF Bar, District 3 and Brine Fish House, and ice cream chain Jeni's Splendid Ice Creams which will face some competition from Gio's already at Avalon. Already announced retail includes Brooks Brothers, Urban Outfitters and Boogaloos.
Tell us!
Have you ever been to LottaFrutta? What were your thoughts? Any new reactions to Cafe Intermezzo?