How to… park in Alpharetta for free
Part of the joy of living near Downtown Alpharetta is the ability to have a short walk to the downtown area of our favorite hometown. Sometimes though, we still will take the short fraction of the mile drive downtown if we're tired or the weather isn't cooperating well.
One of the things I've always loved about Downtown Alpharetta is the abundance of free parking. We have two free parking decks (one is brand new), ample street parking, and several surface lots scattered about.
So colored me surprise when I recently found the antithesis of this abundance of free parking nestled into the heart of the downtown district in the Wells Fargo parking lot! For almost zero location advantage over the free parking the City offers, you can pay some company $3 to save no convenience or time.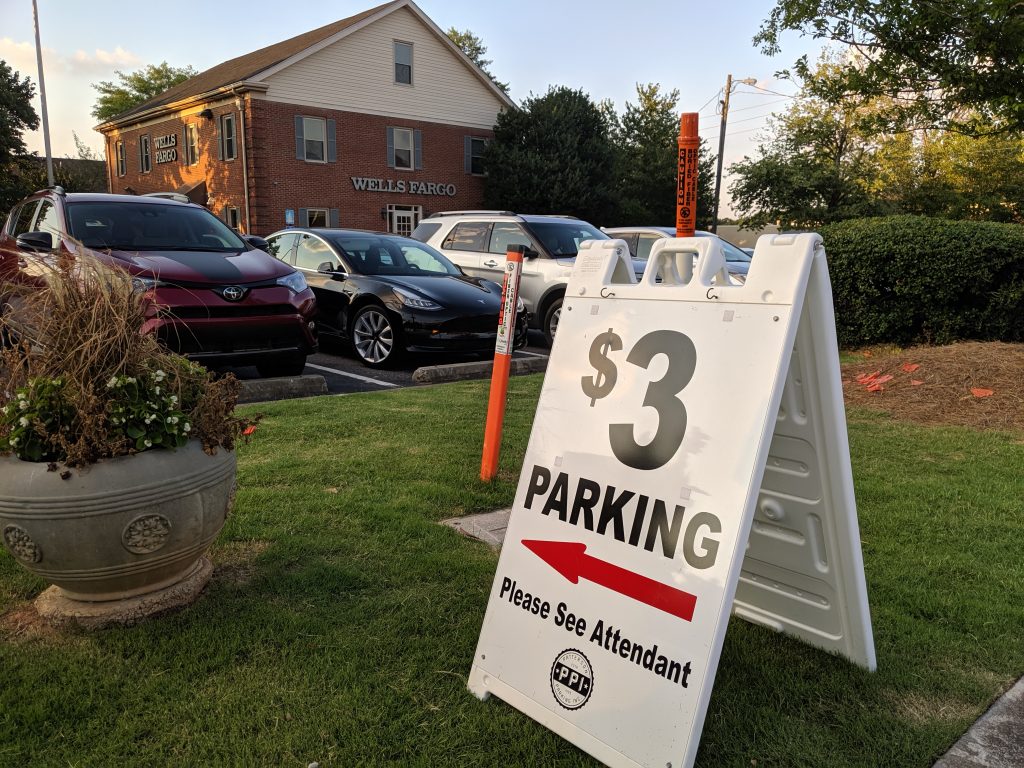 That being said… at 7:30 on a Friday night, the lot was full! This means one of two things, either people prefer paid parking over free parking, or they just don't know where to park for free.
I want to hope it's not people just like to give away their money. If so, we can help with that here. I figure it's some don't know where to park for free. Fear not, we are here to help! Read on for the ultimate parking guide in Downtown Alpharetta.
I know it's a bit irrational as everyone can definitely spend their hard earned money how they want, but I just can't comprehend spending to park here when there are so many free options immediately around.
Alpharetta has two parking decks that are completely free:
2 Park Plaza (near City Hall)
92 Milton Avenue (near Alpharetta Animal Hospital)
On top of that, there are three free parking lots:
31 Old Roswell Street (near Truck & Tap)
45 Roswell Street (near Made Kitchen & Cocktails)

73 Spaces
AND it connects to the Milton Avenue Parking deck!

55 North Main Street (Behind United Methodist Church)
There are just so many places to park for free in Alpharetta. If the above list didn't do it for you, please check this lovely graphical depiction: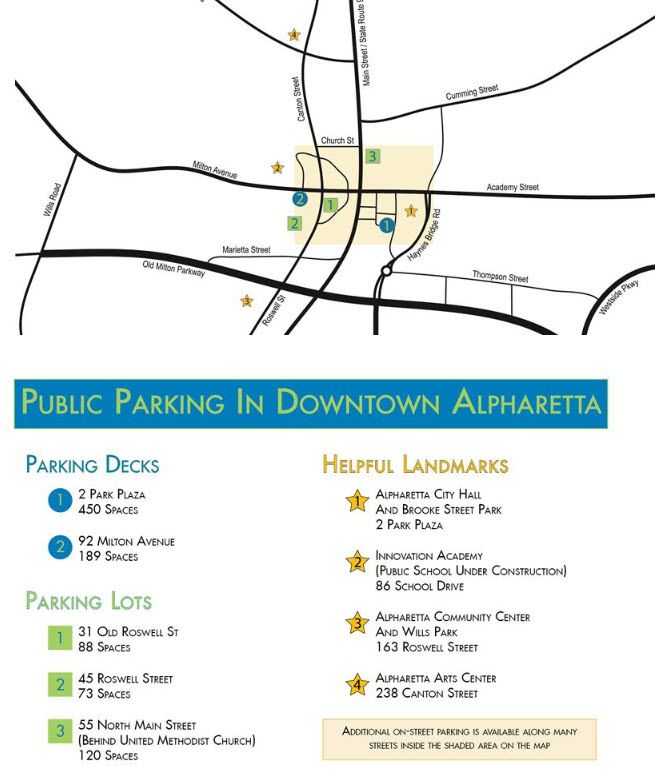 If you are a frequent visitor to Downtown Alpharetta, you probably know much of this already, but please share this with your friends who visit Downtown Alpharetta less often! Let's save our neighbors some money, some trouble, and embrace the awesome amenities our City has provided us.
Give us your take! Where do you park downtown?