Opening soon… Botiwalla in Alpharetta City Center!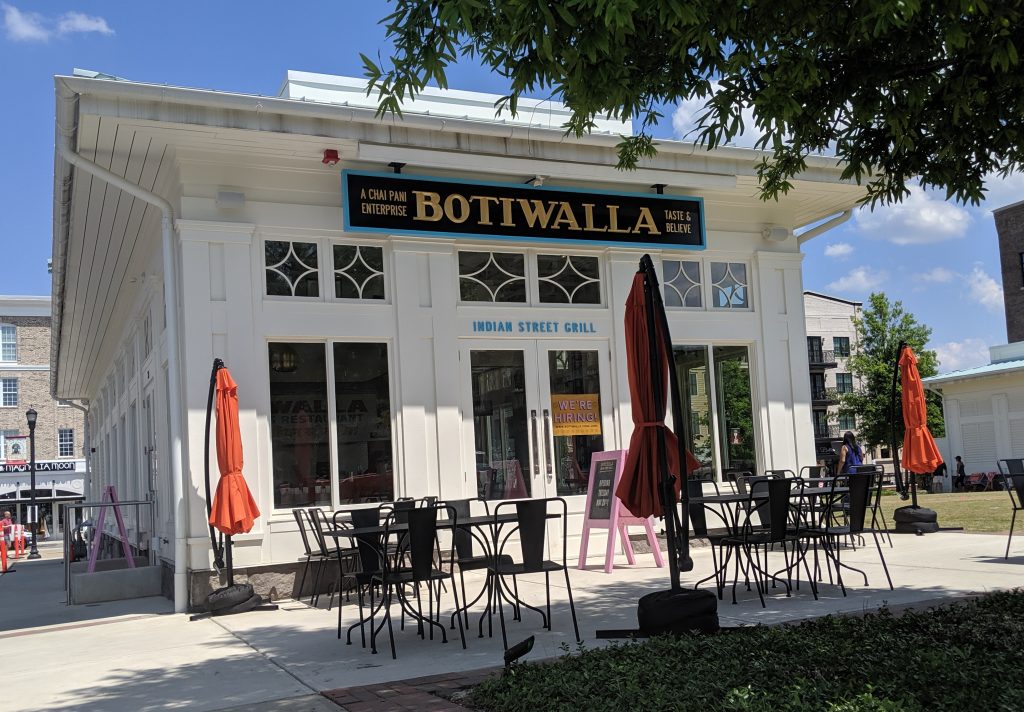 It's the Friday before Memorial Day weekend, so summer is officially upon us. School is out, roads are clogged with travelers, and the temperature is hot enough to melt almost anything. Thankfully for us here at MyAlpharettaLiving, that also means it's the season for lots of new restaurant openings!
We told you almost a year ago that Botiwalla was expanding into Alpharetta City Center from its first location at Ponce City Market. Opening day is upon us very shortly! Read on for more information…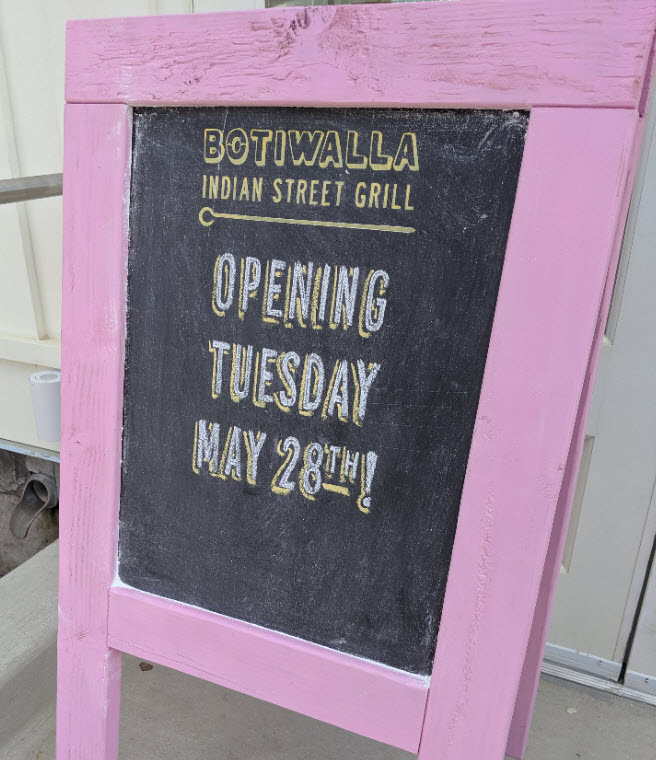 Botiwalla will be opening it's Alpharetta location May 28th!
We are both very excited to welcome Botiwalla to Alpharetta and we're hoping and praying that they will serve Supriya's favorite Pani Puri there. Chef Meherwan Irani has some of the best Pani Puri at his Chai Pani location in Decatur, so we can hope, right?
It should be noted that Botiwalla is Indian Street Food, which does vary from the traditional Indian Cuisine many think of. Think less Chicken Tikka Masala and more grilled meats, kebabs, naan, paneer, and chaat (small plates). The idea is that much of the menu are types of small items you could buy from a food cart from the side of the street in India.
Stay tuned to see our review next week!