Review: The Savory Gourmet
A true New-York style deli and market? In the heart of Alpharetta? I wouldn't have believed it until I saw it…and then I saw it, I tasted it and then I kept going back to it! The Savory Gourmet is next door to Coalition Food and Beverage on Milton Avenue and is open Tuesday – Saturday from 10:00 – 7:00 and Sunday and Monday from 11:00 – 3:00.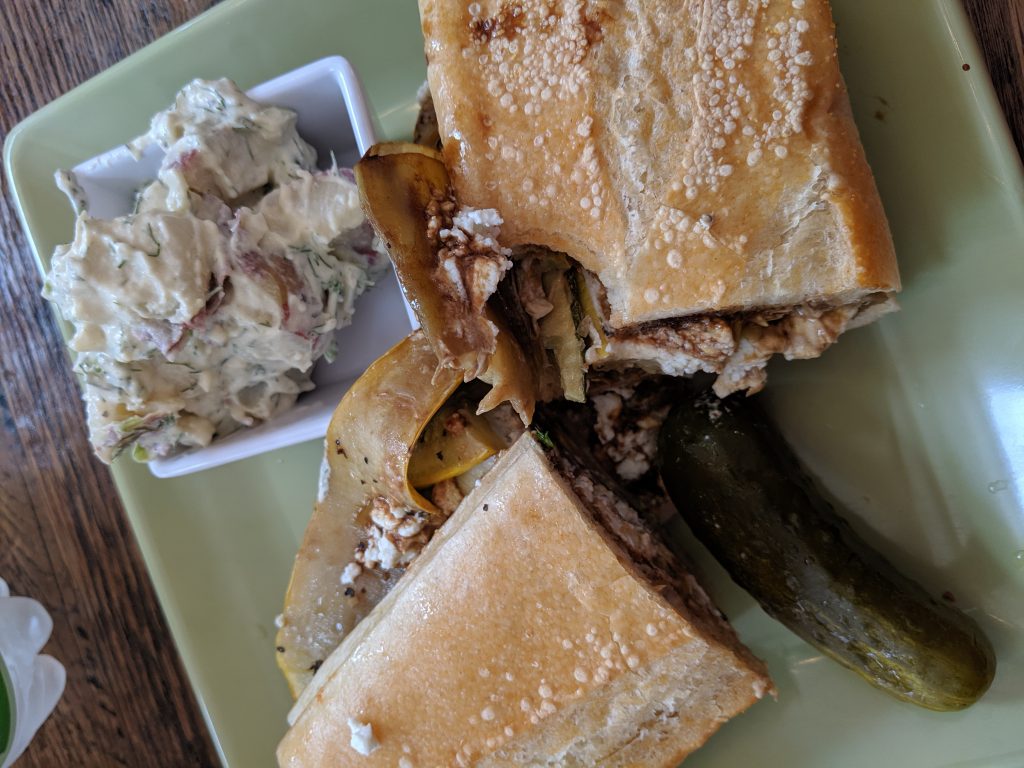 We made a trip to The Savory Gourmet for lunch with the family a couple of weeks ago. All of us ordered different things and we enjoyed them all, but the highlights were the meatball sandwich and the Reuben! Let me say this, Dad used to own restaurants in New Jersey back in the 80s before he and Mom moved down to Georgia. In his words "I haven't had a Reuben like this since 1985." Heck, he even remembered the restaurant where he had enjoyed his last New-York Reuben that hit the spot!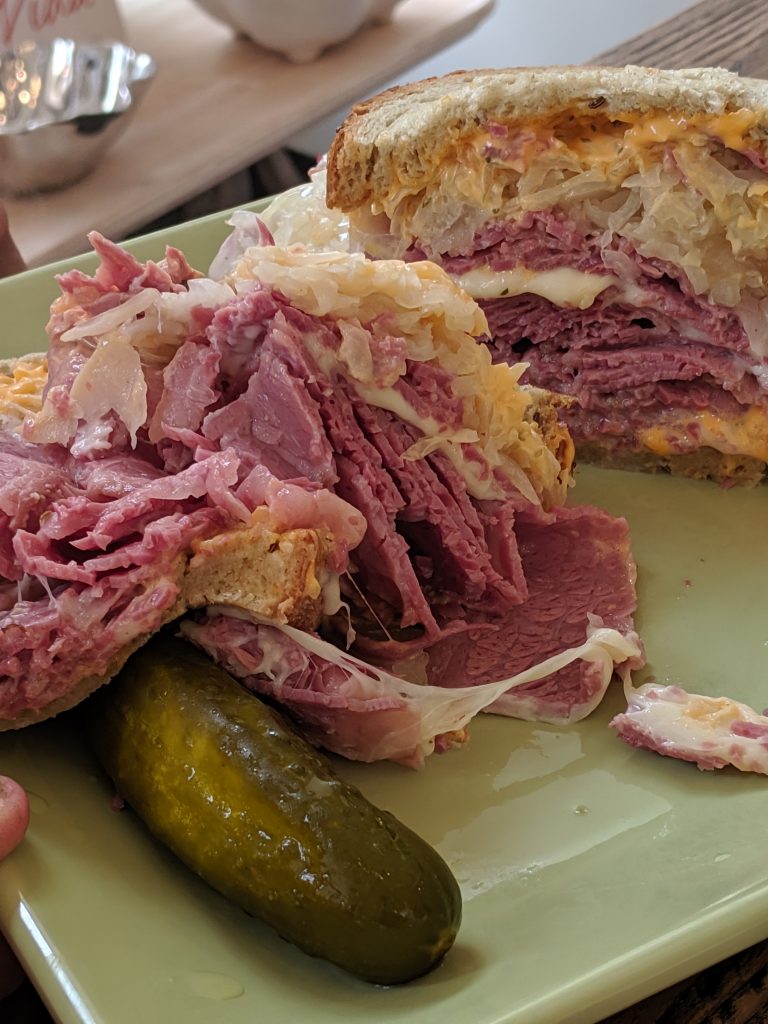 The Reuben is stacked high with corned beef, sauerkraut and that dressing goodness on two slices of good-looking Rye bread. The Meatball Sandwich, on the other hand, comes in a soft baguette with meatballs that are a bit crunchy on the outside but perfectly soft on the inside, gooey cheese, and fresh marinara! We also ordered the Chicken Parm Sandwich which is good, and the Roasted Vegetable Sandwich which could use a greater variety of vegetables.
In addition to lunch, The Savory Gourmet also has ready-to-go and ready-to-cook meals for pick-up. We need to raid that fridge soon! Finally, what is a New-York deli without Proscuitto? Adam Hydzu, the Partner and Chef of this Gem, was gracious enough to let us taste their freshly sliced Proscuitto. There's one thing that's for sure – I'm no longer going to Whole Foods every Christmas for my Charcuterie plate. That meat was melt-in-your-mouth delicious!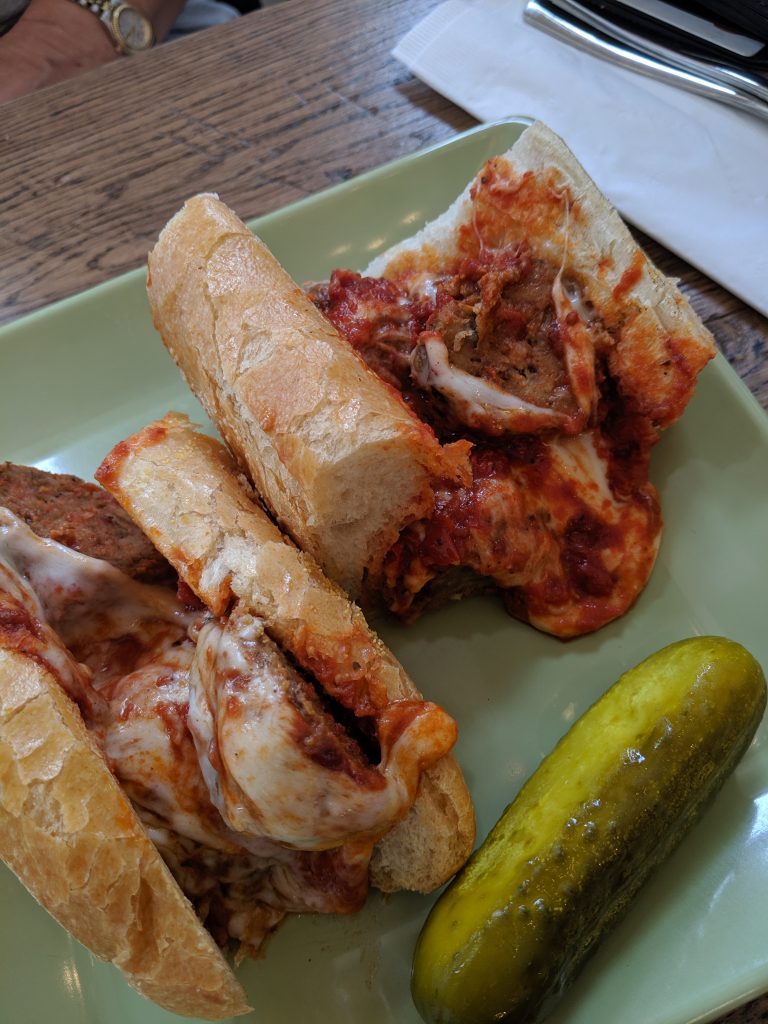 Long story short, go to The Savory Gourmet Market. You won't regret it!