Second Phase of Avalon Opening in One Month!
Hey Alpharetta Foodie Fans! First of all, our sincerest apologies for being missing for a while. The Holidays took over, then we had some family birthdays,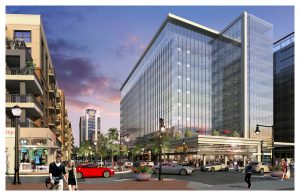 then some vacation, but fear not, we're back! To kick us off, I want to write about one of the most famous Alpharetta places, Avalon, and some very exciting things we have joining our city soon!
Maybe you have heard by now, but if not, Avalon is opening its Phase II development in just over a month from now on April 13th. What's joining Avalon you ask? Oh, you know, the usual… 8 new restaurants, 12 new retailers, and a new office building with the main tenant being Microsoft.
Join us as we break down in the next section for what's coming soon to Avalon!
So, what's coming soon you ask? Well, I have an answer, so let's start with the less interesting categories (where I can't eat things)…
Stores:
Since our focus here isn't really on shopping, we've provided links to all the stores coming soon but won't elaborate too much on them. Generally speaking, they all seem to be keeping with the boutique and higher end shopping scene that Avalon has become famous for. Will we be shopping here? Probably not much as boutique means pricey most of the time, but we'll probably still swing by and check out what the shops have to offer once open anyway.
You know what we don't mind paying for? Food. And drink. And a lot of food and drink. Speaking of which….coming soon to Avalon, we have…..
Jeni's Splendid Ice Creams – some seriously good looking ice cream.  This will  be Jeni's fourth Atlanta location joining the likes of Krog Street Market and Decatur Square
Rumi's Kitchen – If you haven't been to this upscale Persian restaurant yet in Sandy Springs, you're missing out. Seriously missing out. We're very happy to have a new spot so close to home.
Barleygarden Craft Kitchen and Bar – from the makers of Hop City at Krog Street, we present to you Barleygarden which is more than just beer; they will be serving up some delicious food from the former owner-chef of The Cockentrice at Krog Street. Let's see how this turns out! Sounds good to us!
Chick-Fil-A – I'm not going to bother linking or explaining this, but I can tell you, I'm really excited I work in walking distance to this new spot.
MF Bar – Not sure what the MF stands for here, but we know this will be a Sushi restaurant. According to a recent press release, MF Bar will expand on menu favorites from the MF restaurants in Houston and Inman Park, focusing on hot and cold small plates, including sushi rolls and nigiri. MF Bar will also include a beverage menu featuring "perfectly paired cocktails "and a wide selection of sake. Mmmm, sake!
District III – From the same brains behind MF Bar, District 3 will feature "modern yet authentic Vietnamese fare in a casual, stylish environment, catering to the lunch and dinner crowds at Avalon. The menu is inspired by the creator's hometown in Vietnam, Vung Tau, an area with heavy French colonial influence. Owner Alex Kinjo visited Vietnam to build the one-of-a-kind menu and bring something new and refreshing to Atlanta's Vietnamese dining scene."
Brine Fish House – A local chef-driven concept by Marc Taft of Chicken and the Egg with a focus on a Seafood heavy menu.
So you ask, where will we be first? I'll probably be at Chic-Fil-A because I see it from my office window and I'm a serious creature of habit. After that? Look for us at Barleygarden and Rumi's Kitchen. We'll definitely visit all of them in short order and post reviews as we go along!
What's restaurant are you most looking forward to? Tell us in the comments below!