What is happening at… this pile of rubble downtown?
If you have driven through downtown over the last two weeks, you have certainly seen the pile of rubble that used to be known as the Alpharetta Cotton House. For many years, this block has served as a cornerstone of the historic downtown area, but now it is has been reduced to rubble.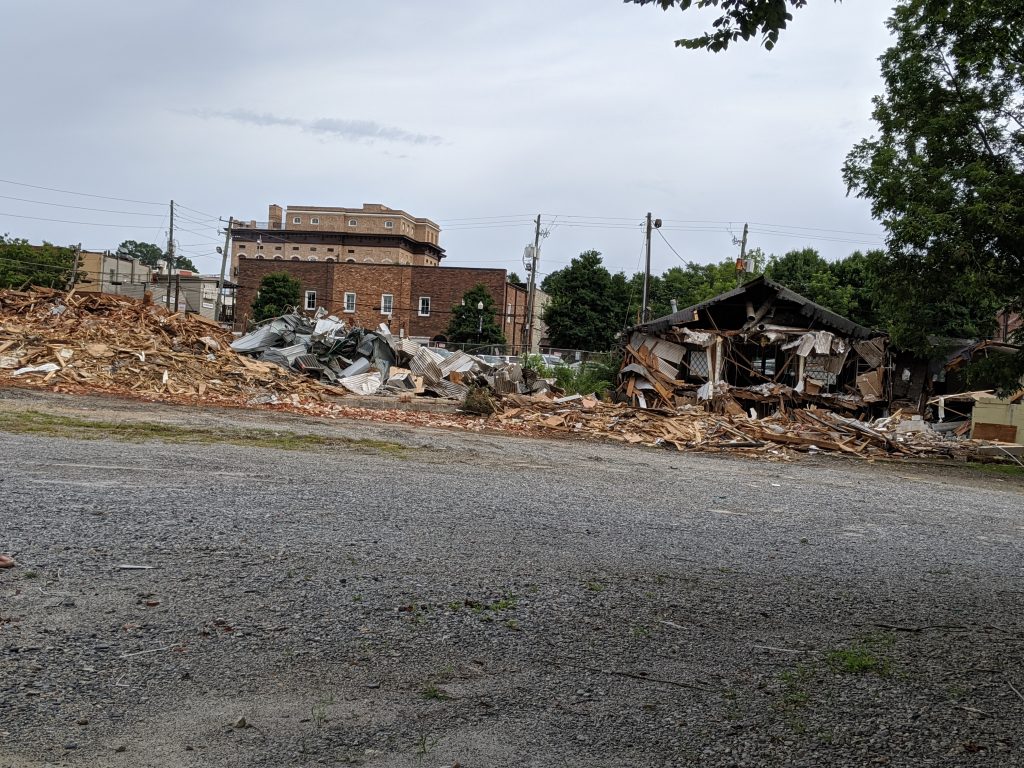 There's only one thing to ask… what is happening here?
What was once recently known as the below, White Dog Decor and Chic Evolution in Art is now the pile of rubble you see above.

Soon to replace this vacant block is The Cotton House Hotel. This hotel is expected to be a very upscale hotel with a restaurant, a spa, and likely, a basement speakeasy bar. When all is said and done, the new hotel will resemble the below.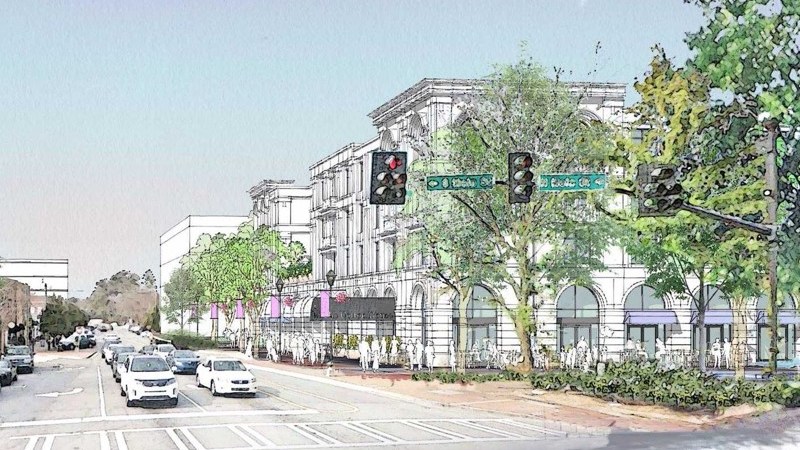 The next question one may ask is where will the hotel guests park? It's a very valid query for a downtown where parking is at a premium.
You will soon notice that the Hotel will be digging deep as they have agreed to build 120+ parking spots in a subterranean parking space. This is great news as the hotel should have minimal parking impact on our downtown parking infrastructure.
What's our take? While it's sad to see some loss of history, we must applaud The Cotton House's attempts to integrate the downtown look and feel into its new structure. We are also hoping the hotel and its occupants will help add some extra lift to the downtown dining district.
So tell us, what is your thoughts on the upcoming Cotton House Hotel?