What's the Latest Scoop?
Hello friends and neighbors! We know this our first post in a few months. I think we can all agree 2020 has thrown us a bit of a curveball of a year. We'd like to start off our resurgence by hoping everyone is doing well and is in good health.
With us back to the party, there's only one question – what's the latest scoop? Well, we went to the Grand Opening weekend of Where's the Scoop to check it out!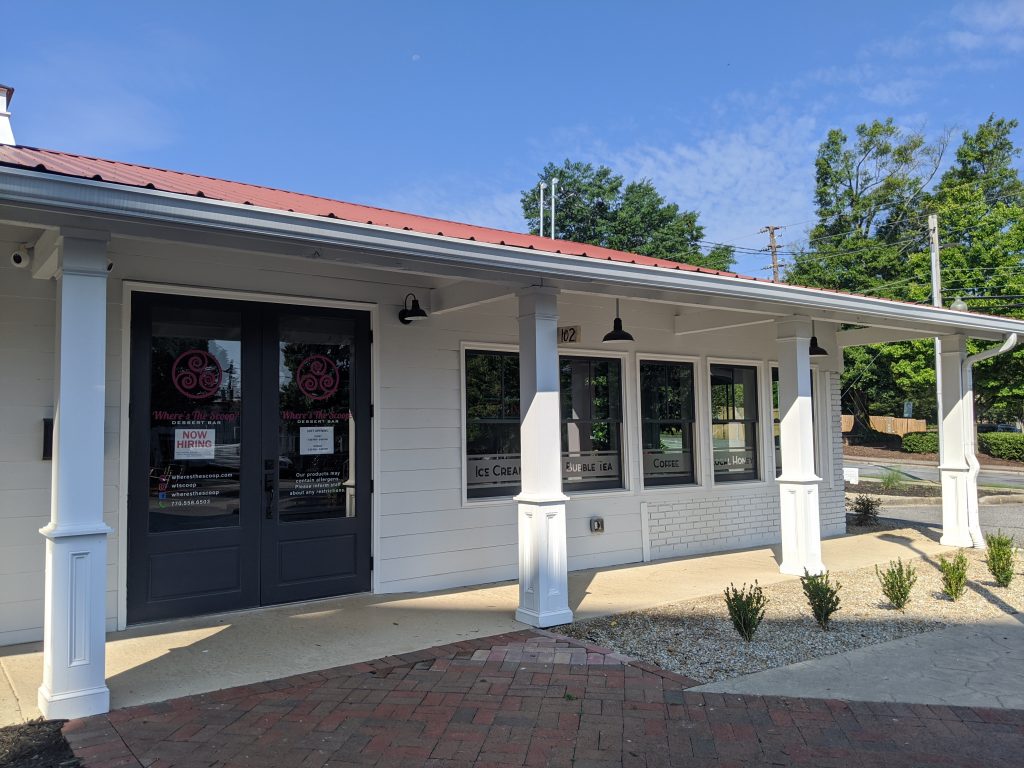 Read more for our first thoughts on one of the latest additions to Downtown Alpharetta!
If you're wondering where you may have heard of Where's the Scoop before, it's because their new location in downtown Alpharetta is their second in the area.
Their first location exists at 9925 Haynes Bridge Rd just over the city lines in Johns Creek. The new location at 26 Old Roswell St. is their second location and represents a great addition to the downtown Alpharetta district. Located in the former Drake House location, Where's the Scoop is hidden from the main roads, but an easy walk from everywhere downtown, located right behind Smokejack BBQ.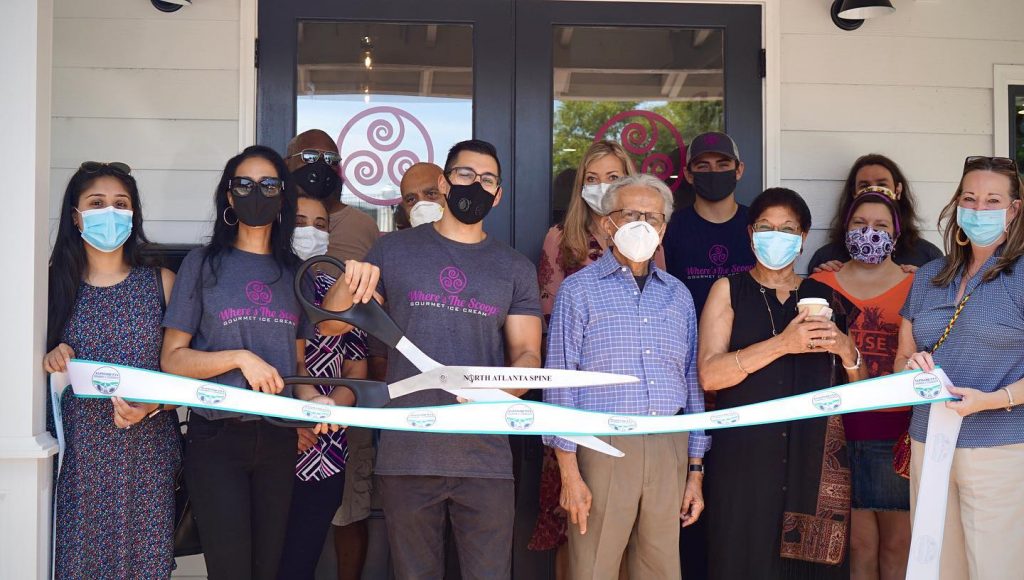 We stopped by for their Grand Opening weekend and were pleasantly surprised to find Where's the Scoop has already attracted quite the crowd.
Their specialties include hand rolled ice cream made to order and a wide selection of bubble teas.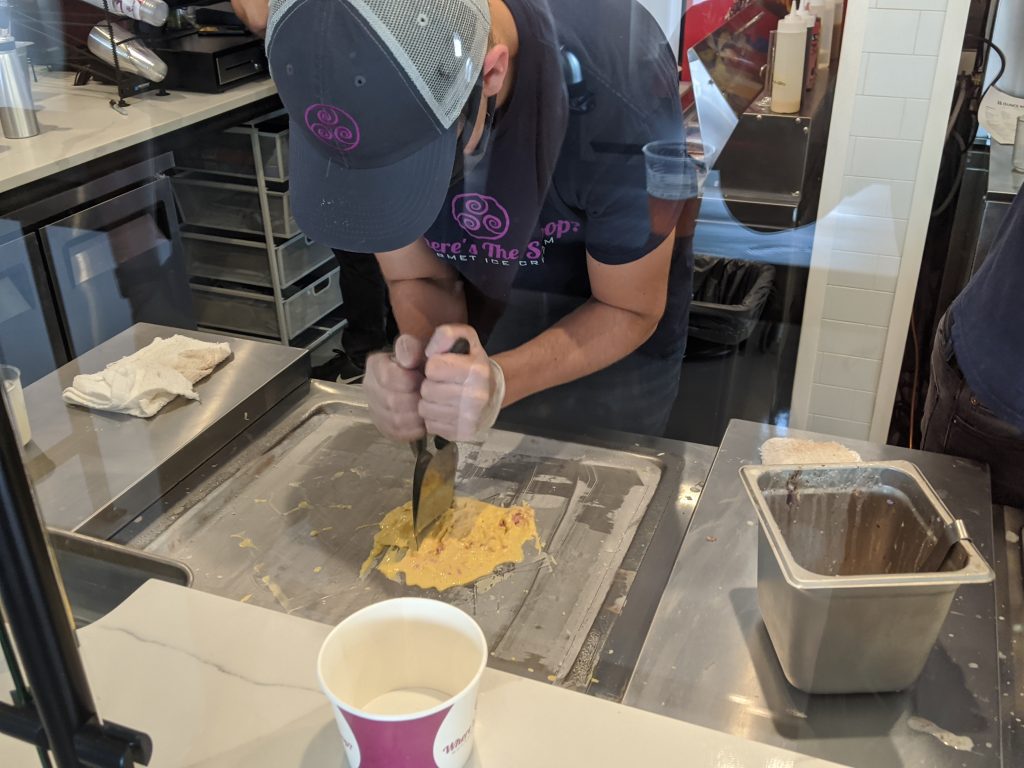 During our visit, we tried as many things as we possibly could without expanding the waistline too much. We tried the Milk tea, Mango Black Tea, and Mango Tango rolled ice cream. After the short wait while everything was being prepared, we found the ice cream to be superb, and the bubble teas to top-notch as well. The Mango Black Tea was a bit sweeter than we would have liked, but may be perfect for other's tastes. Next time, we would probably ask for a bit less sweetener.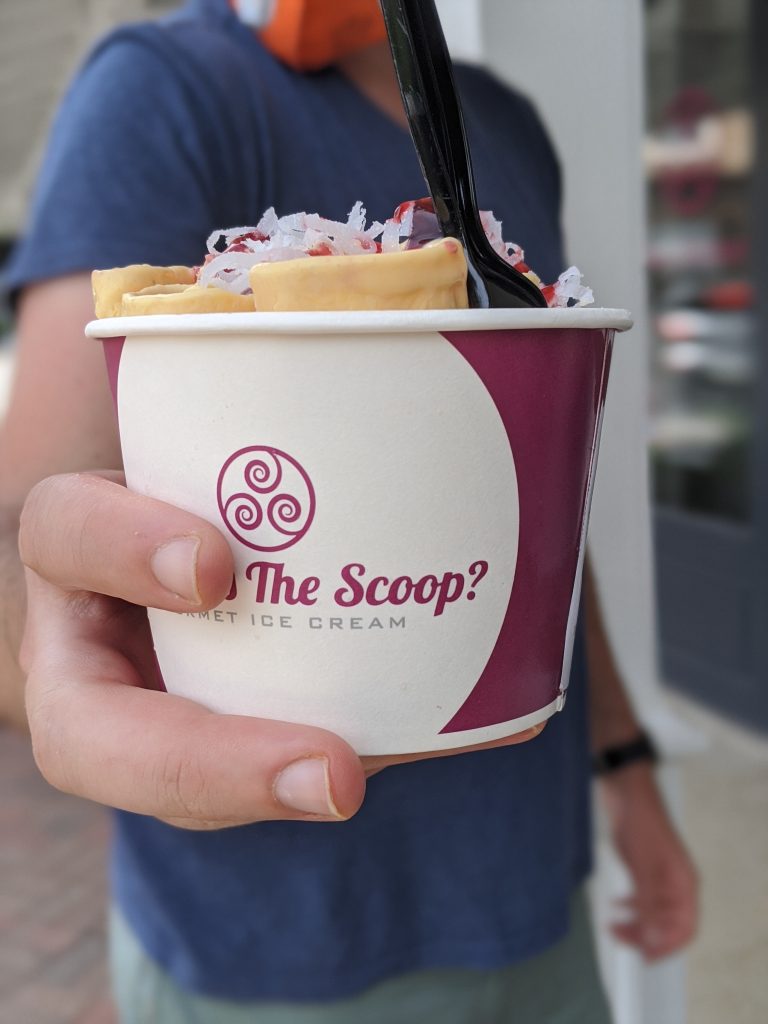 Next time you're visiting Downtown Alpharetta, be sure to stop by and give them a try! You won't regret it (although your waistline might!)
Where's The Scoop?
26 Old Roswell Street
Suite 102
Alpharetta, GA 30009
Tuesday – Thursday: Noon – 9PM
Friday – Saturday: Noon – 10PM
Sunday: Noon – 9PM