Yummy Ginger Yums
If you've been to the Alpharetta Farmer's Market, you may be familiar with the White and Teal stand called Ginger Yums.
Ginger Yums is a soon-to-be brick and mortar establishment in the heart of Alpharetta where you will be able to enjoy ginger in different forms – the taste, the health benefits and so much more! Ginger Yums will be housed at 61 Roswell Street, a historic landmark in Alpharetta. This is the location of the Skelton-Teasley house, the oldest building in the city, and it sits on one of the highest points in the city.
Read on for more…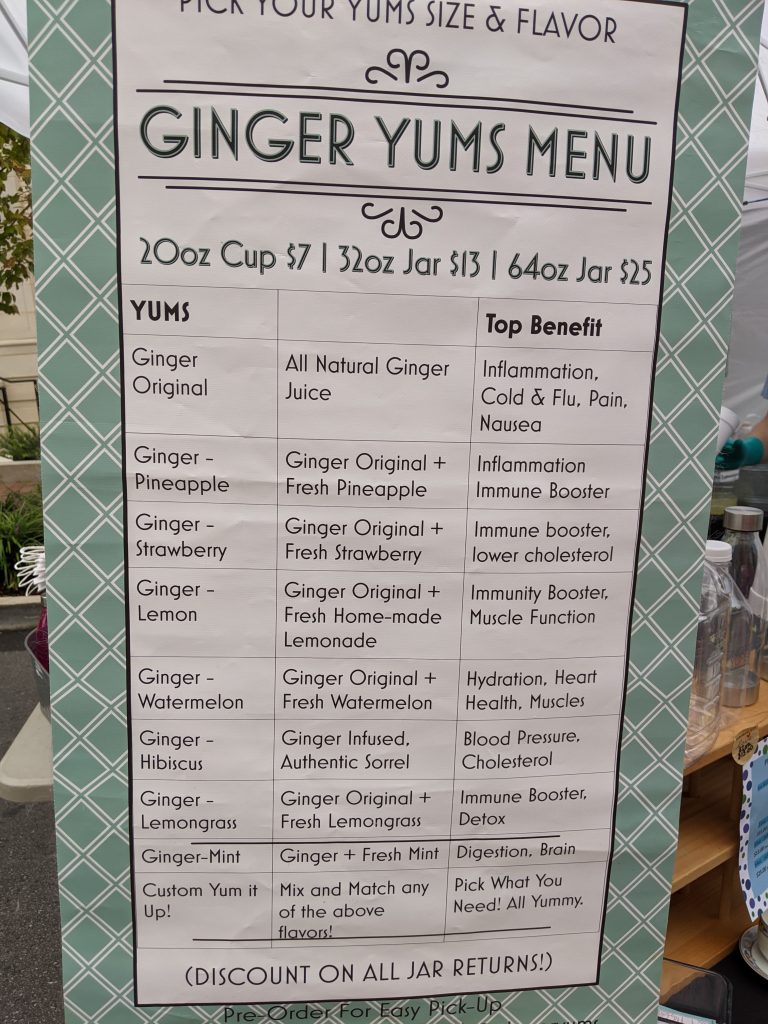 We stopped by the Ginger Yums stall at the Farmer's Market a couple of weeks ago and ordered one of their specials that day. The drink was so refreshing and delightful! There were notes of citrus, herbs, and lots of ginger. In speaking with the owners, we learned that Ginger Yums is very close to opening and should be ready to have patrons in at 61 Roswell Street by late-October!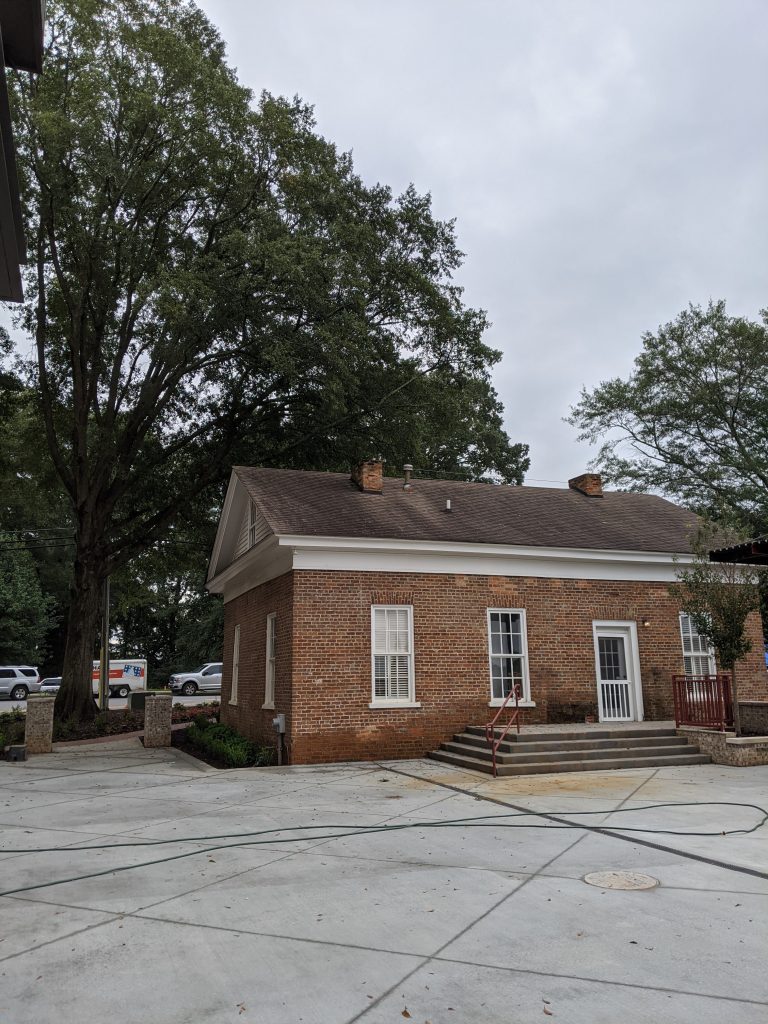 We are so excited to have them walking-distance from us and are looking forward to some early-morning visits! For more information on this exciting addition to Alpharetta, check out the What Now Atlanta article.
In the meanwhile, check them out at the Farmer's Market on Saturdays from 8:00 AM – 12:00 PM through October 31st!