Alpharetta Restaurant Roundup
When you think of November, you think new restaurant openings, right? Okay, maybe not. Conventional wisdom often associates new openings with Spring and Summer, but we're in for a treat here in Alpharetta as we're about to have a flurry of new openings in the next two weeks. Let's break down what is new and what is coming soon.
Now Open: Central City Tavern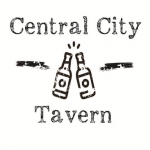 They've only been open a few weeks, but they've quickly become a hot spot in the heart of Alpharetta City Center. Central City Tavern describes itself as an upscale sports tavern that offers a variety of delicious food and cool cocktails. Their industrial yet modern environment features more than 20 TVs, a shuffleboard table, outdoor seating and Keno by the Georgia Lottery!
The Tavern also highlights some of the historical elements from our local community with an incredibly cool mural close by to the bar highlighting the best of Alpharetta and its rich history.
We've stopped by a few times and the drinks are solid – if you can find a spot at the bar to get one. We haven't had the pleasure of eating there yet. Hopefully soon!
Almost Open: Minnie Olivia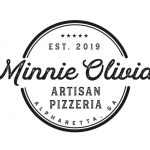 We reported on the arrival of Minnie Olivia earlier this year, and we are happy to see their opening is only hours away.
Rumor is Minnie Olivia will be holding an invite-only soft opening this weekend to help work out any kinks before the public opening.
This only means one thing – Minnie Olivia is days away from a public opening and we're very excited for a new Italian spot in downtown Alpharetta!
Practically there: Jekyll Brewery
It's been a long time coming, but Jekyll Brewery is almost open – right on top of Central City Tavern in Alpharetta City Center. The rumor mill has been sending mixed messages as to the opening date, with Monday the 11th being reported, but then a follow up that the day may be delayed just a bit.
If you have been to the original Jekyll off of Windward Parkway, then you should know this location could not be any more different. The Alpharetta City Center Jekyll will be serving all the beers we know and love, but with a full kitchen to match. We're told the menu is very "beach food" with a focus on seafood like you might find on Jekyll Island.
It's about time: Jinya Ramen Bar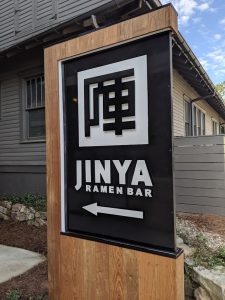 Jinya Ramen Bar was one of the earliest restaurants to be announced as destined for Alpharetta City Center. They've even had a sign up for about the last several months pointing to their location, with little progress ever being made – or so it seemed from the outside.
Well, after some time of snail's pace progress, Jinya is almost ready to open and we could not be more excited! A quick walk-by this week revealed the paper on the windows is down and the restaurant is full of staff busy training.
Tucked behind Restaurant Holmes and Citizen Soul, Jinya Ramen Bar isn't in the most obvious location, but it's in a treasure of a spot right next to the very awesome Alpharetta Shade Garden.
Opening date? Hard to say exactly, but we're sure it's within the next two weeks.
Where to go first?
Of all the new spots, where will you be headed first? Let us know in the comments!