Coming Soon: Teasley Place (Hint: More Yummy Restaurants!)
Most of Alpharetta has been eagerly waiting to see what City Center is going to have in store for us, but not many know about the hidden gems that will be coming to Teasley Place, a block away from City Center and across from the Alpharetta Animal Hospital. Here's what we are excited for! Here's what we know so far….
Coalition Food and Beverage – R.O Hospitality has another cuisine covered with Coalition's American fare. We are so excited to see what the owners of Osteria Mattone and Table & Main have planned for this fantastic concept in the heart of Alpharetta.
My husband and I had the opportunity to taste some of their menu at a pop-up event at Variant Brewing Company in Roswell and we were in awe! The Onion Rings with the beer cheese dip left us wanting more, the Pretzels hit the spot and the Ribs were mouthwatering! If their pop-up can do that to us, I can't wait to have a full meal at their new restaurant!
Maple Street Biscuit Company
 – We heard raves about this place from a friend who went to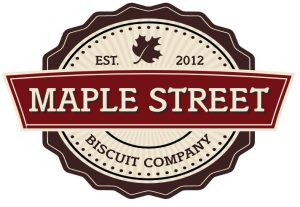 the location in Jacksonville Beach, FL and now cannot wait to have it in our neighborhood! This Maple Street Biscuit Company has two locations currently in Georgia – Duluth and Woodstock. Based on their Yelp reviews, everything from food to service is top-notch! Watch out, Nest Cafe! There's some competition here!
Tell us in the comments what you are looking forward to and if there is anything missed that we should know about!