Review Time: A Vino 100 Wine Tasting
Food has been a pretty integral part of our blog, but now we would also like to share our love for beverages with you all.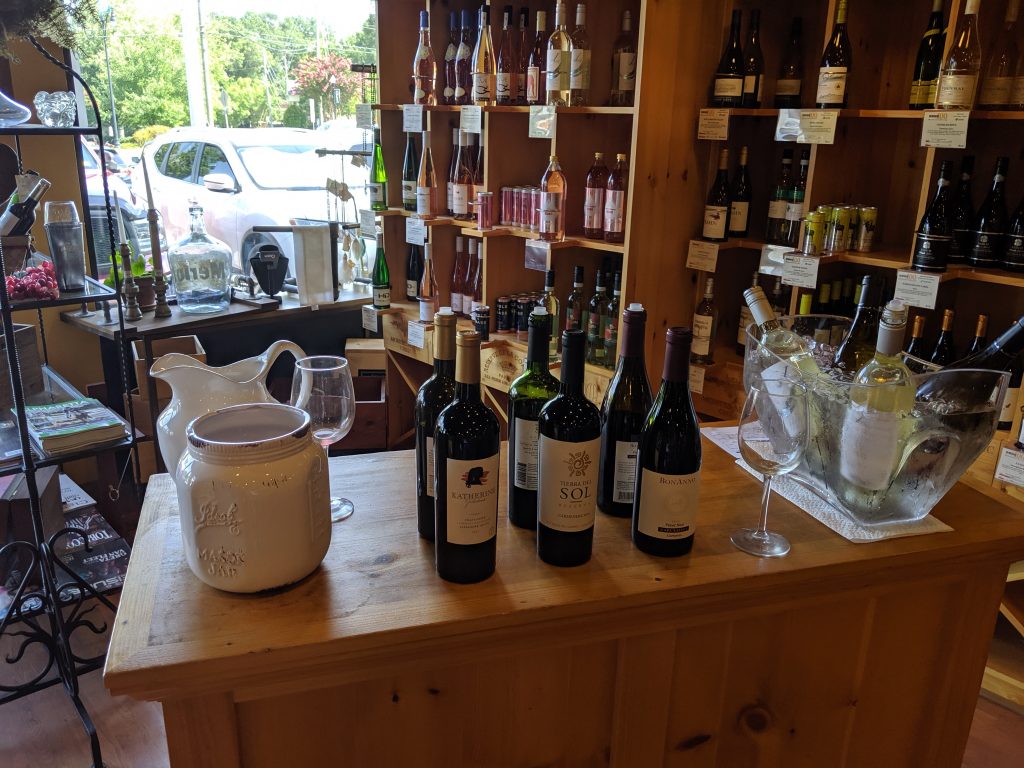 Read on for more wine goodness…
We have been visiting Tinder Box for some time now as we usually grab bottles of wine from there as gifts or to take to Crust next door (more to come on that with another post). We had not been to one of their wine tastings until today.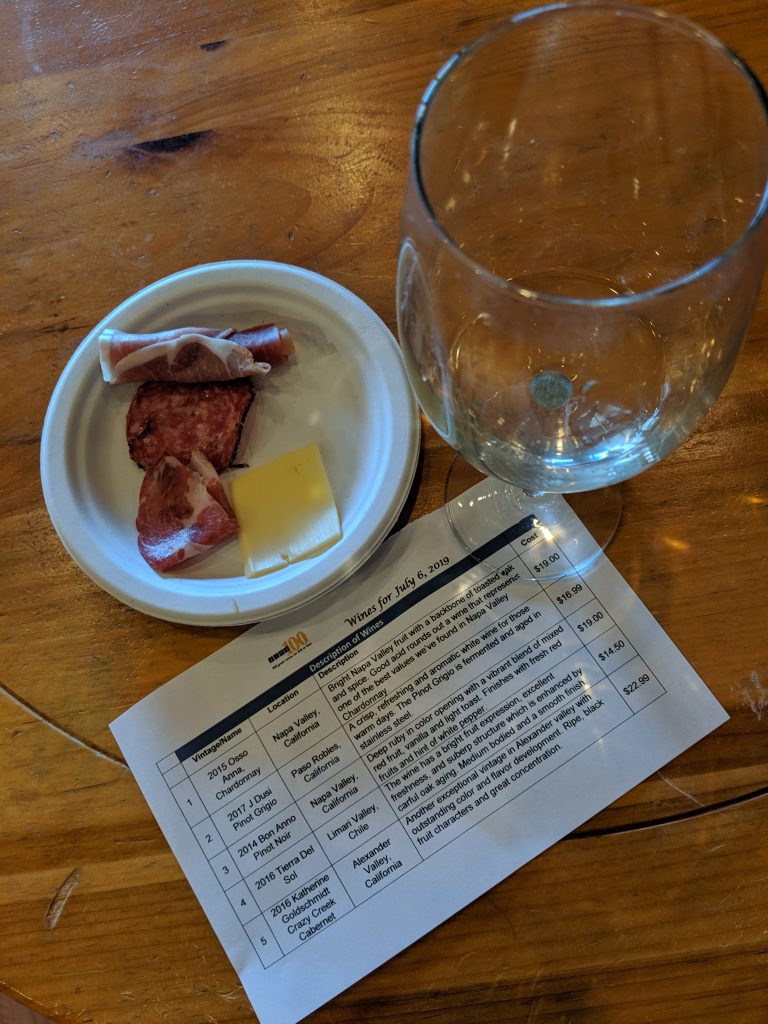 This was a very casual event with 5 wines to taste from Napa to Chile. Tinder Box has wine tastings every Saturday from 4:30-6:30, and you can walk in anytime during that window. The tasting was $10 for all 5 wines (2 whites, 3 reds) along with a setup of Charcuterie!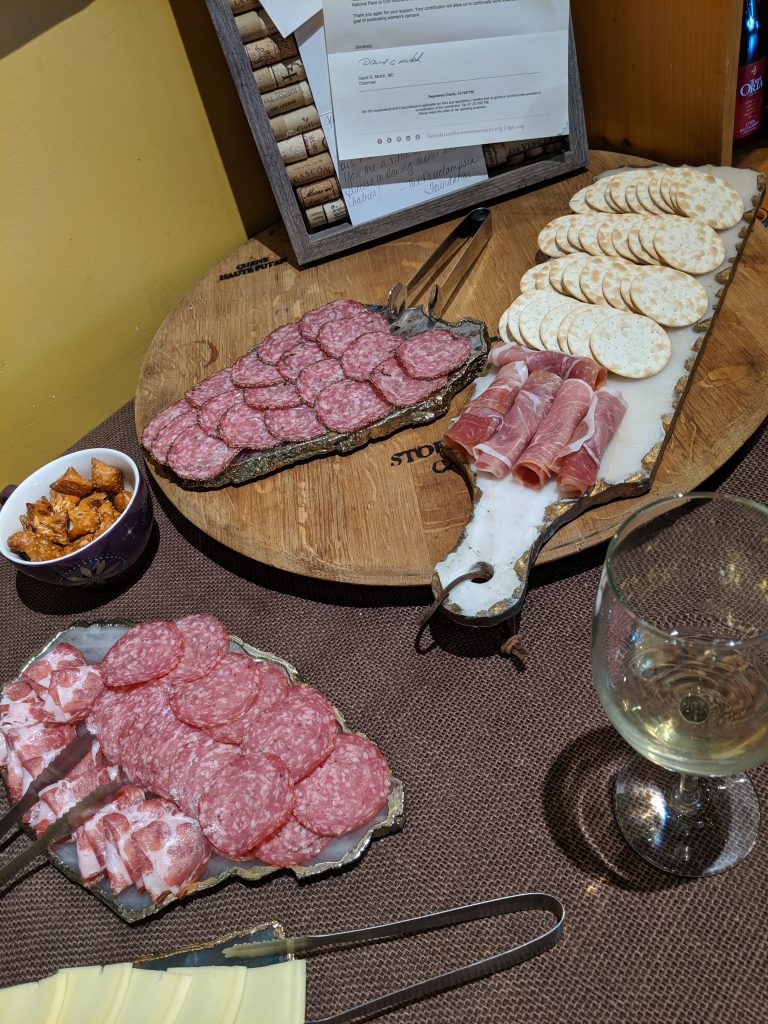 It was a relaxed environment to test out some wines that we may not have otherwise ordered at a restaurant or purchased at the store. It didn't feel pretentious or formal, instead, we had great conversations with other patrons. If you are looking to test out some new wines, check out Tinder Box's Saturday wine tastings!