Review Time: Botiwalla, An Indian Street Grill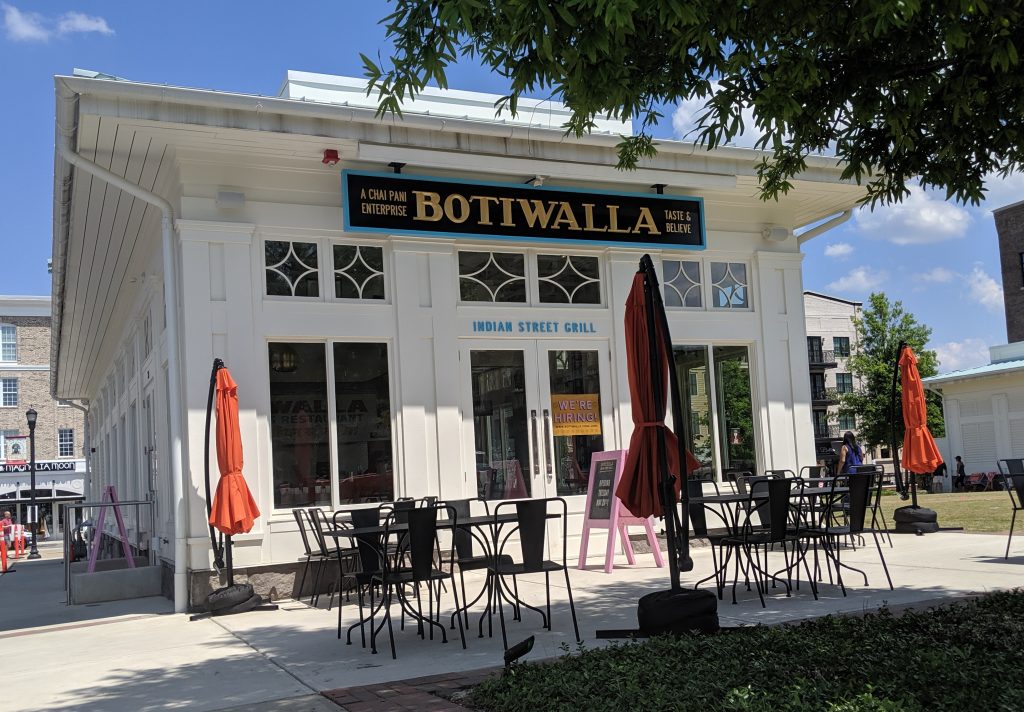 As you guys know, the much-anticipated Botiwalla opened in City Center several weeks ago. Since their opening, we've been there three times.
All three times we visited them, their food has been ON POINT! Keep in mind though that this is not your typical Indian restaurant with menu items like Butter Chicken, Chicken Tikka Masala or Korma. This restaurant brings the street food of India to light. So, while you will still experience similar flavors, the dishes are not your standard Indian-fare. 
Let's start with the SPDP: it is a mouthful of goodness! Flavors of Tamarind, Mint, Cilantro, Sweet Yogurt all packaged in a fluffy and crunchy "Puri." This is a must-have! Just remember – don't try to take bites of it. Stick the whole thing in your mouth! You won't regret it.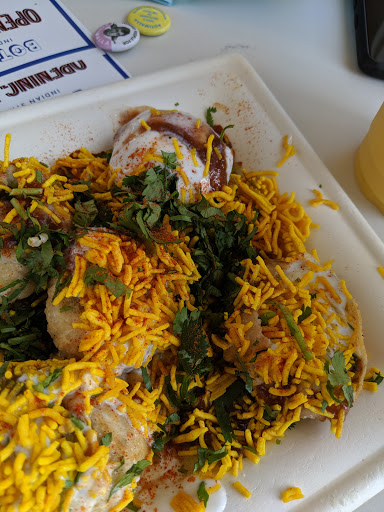 Their wraps are out of this world! I've now tried all three wraps – chicken, Paneer and fish – and I would order those every time I go there. The wrap itself is a delicious piece of Naan with a protein inside with a slaw for fresh flavor. You also get a side of yogurt dip (Raita) with it.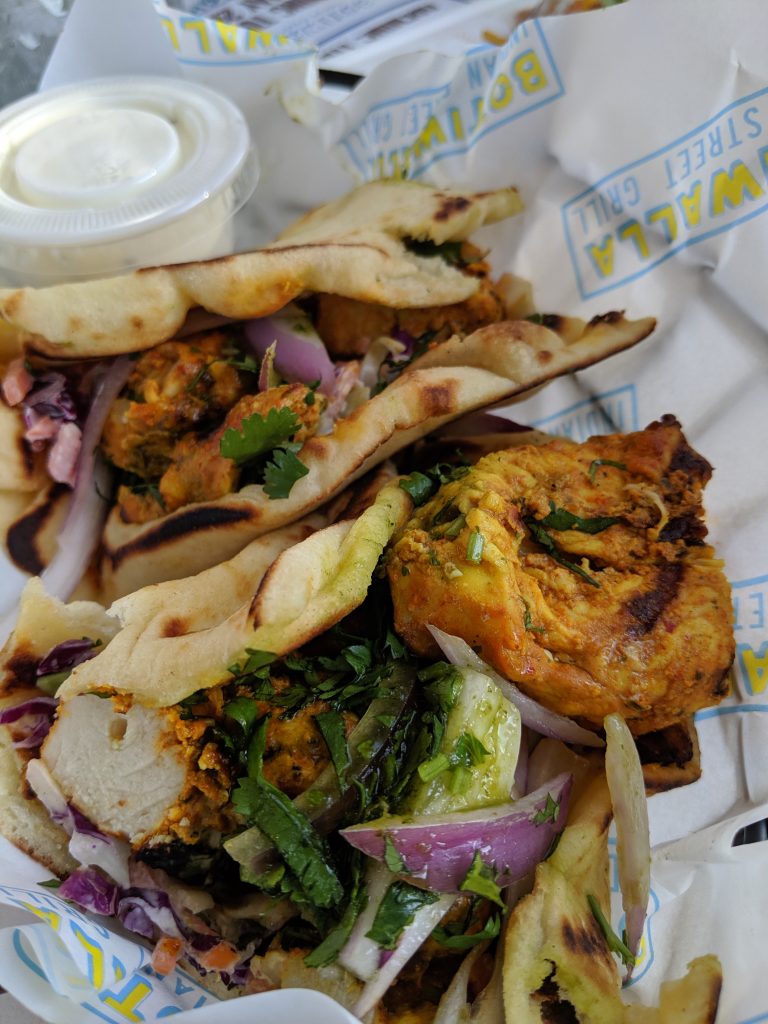 Botiwalla has not yet received their alcohol permit, and they don't expect to have that until around August. To compensate, they do have Mango Lassi, a Tamarind drink and a couple of Indian sodas that are worth trying.
Now the one pain-point we have seen here is the line to order. All three times we have been there (at different times of day), the line to order has been at least 20-mins long. They have one register, so there is definitely a lack of efficiency there. I'd recommend that they learn from Chick-fil-A and put some mobile order folks out to walk the line, or setup self-ordering Kiosks to speed up the process because the kitchen churns out food within 7 mins of the order, but it's the actual order that takes forever! This will likely not deter me from going there again, but it definitely makes me question their service level.
We're already looking forward to going back for our fourth time. If you haven't been there yet, your taste buds will thank you for going. Definitely make sure you are not in a time crunch though because those long lines can drag out what should otherwise be a quick visit.