The Loss of Corner Deli and What is Coming Next
If you're anything like us, you've always loved Corner Deli in downtown Alpharetta for a good, affordable place for the whole family (including pups!) to get breakfast.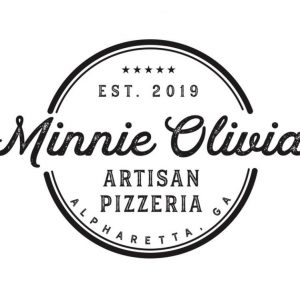 A few months back, Corner Deli closed their doors leaving only fast food places for places to eat breakfast for under $10 a person. Fortunately, if you like $20 gourmet breakfasts, there are a million options around, and I suspect the market in Alpharetta spoke and said we prefer the more expensive, gourmet food. I do like it, but I'll still miss the low-cost, good eats of Corner Deli. They will be remembered fondly for sure.
The spot occupied by Corner Deli won't be empty long, however, as the location is already spoken for and under construction. Coming soon is Minnie Olivia. Read on for more about this new restaurant…
First, a quick history lesson.
The location of Corner Deli and soon to arrive Minnie Olivia is in the bottom right corner of what is known as the historic Dodd Hotel. James Madison Dodd, a businessman and Milton County Constable, built the Dodd hotel around 1870 and operated it along with his family until the 1940s. His daughter, Minnie Olivia, worked in the hotel, and tragically also died in it in 1936. She is the inspiration and namesake of the new restaurant.
The brainchild of Chef Julio Delgado, of New Realm Brewing and JP Atlanta, Minnie Olivia is set to be a new neighborhood artisan pizzeria that's open every day for breakfast, lunch, and dinner.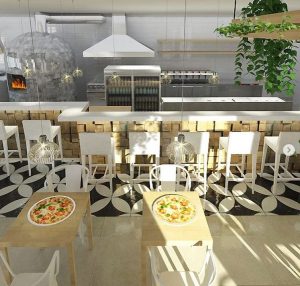 Opening daily at 8am, Minnie Olivia will be serving up morning breads, pastries, and local artisan coffees. For lunch and dinner, they will serve up wood-fired pizzas, handmade pastas and an ever-evolving menu of Italian small places and seasonally inspired dishes.
We had the fortunate luck to sample Minnie Olivia's Margherita pizza at the recent Taste of Alpharetta and holy moly was it delicious. The pizza was Neapolitan style somewhere in between what we would expect from Antico and Campania. We only got one sample because the line was just too long to go wait in it again. I suppose that speaks to the buzz surrounding this new restaurant!
Minnie Olivia is scheduled to open this summer. Stay tuned and we'll update this when open with a review!