This Weekend – Wire and Wood Festival Returns!
If you're a fan of singer-songwriters, then this is the weekend for you!
Returning to downtown Alpharetta, The Wire & Wood Alpharetta Music Festival brings together nationally and locally recognized musicians to perform their original hit songs, and tell the stories that inspired them. The 2019 Wire & Wood Music Festival will feature seven stages across the downtown landscape including main stages on Milton Ave, at the Village Green and a special intimate venue inside Alpharetta City Hall. Additional music stages are being sponsored and hosted by Ceviche, Citizen Soul and Central City Tavern. Artists will gather together to perform their original songs giving music lovers a behind-the-scenes look at the stories that inspired country, rock, blues, Americana and bluegrass songs.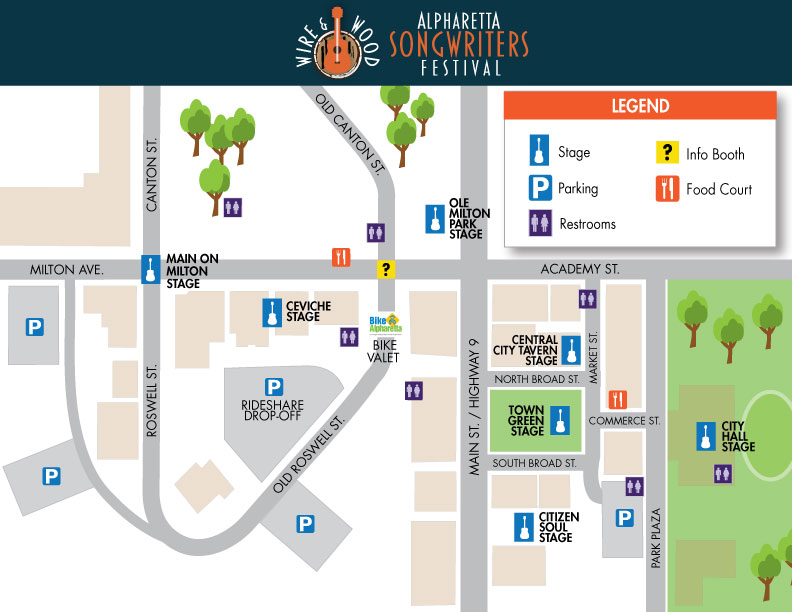 The goal of the Wire & Wood Music Festival is to showcase local and regional music talent that writes and performs their own original work, raise awareness about the importance of music, and highlight the many facets of the music community. Wire & Wood is part of Alpharetta's initiative to bring more music to the community, and make it "Alpharetta Music City."
The festival runs Friday and Saturday from 4 pm till late and admission is completely free. Come join us downtown for a good time!