What's happening at Liberty Hall?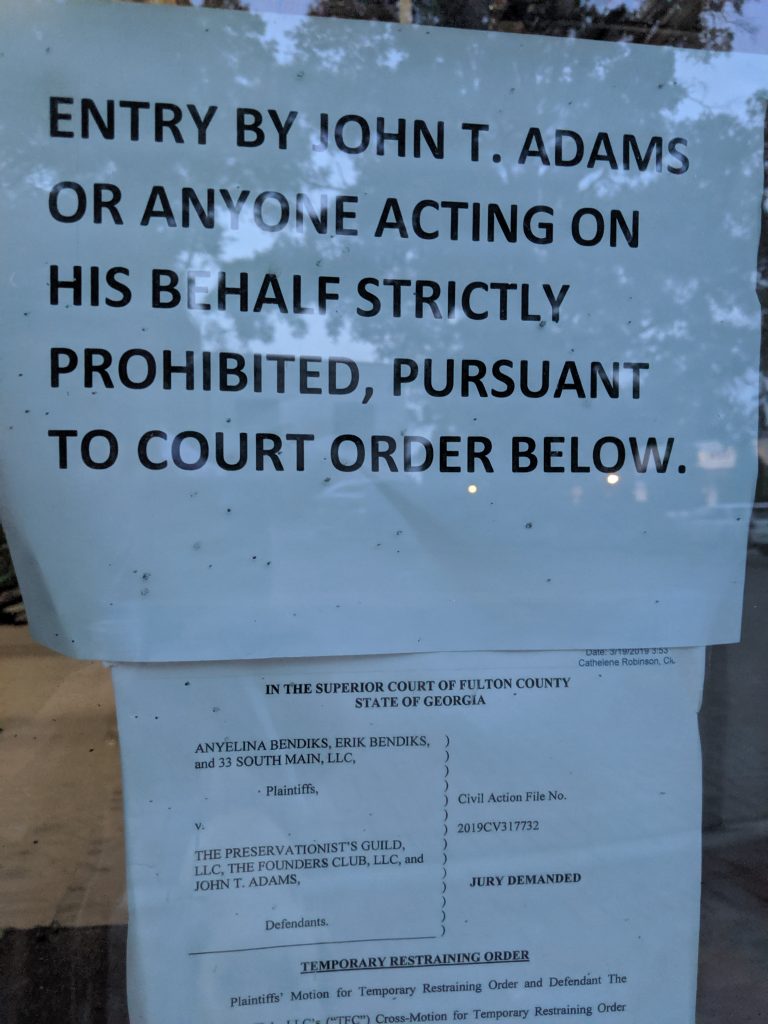 As any reader of this blog knows, we have a close eye on the downtown Alpharetta area. On a recent walk by Liberty Hall with our precious pup, Zoey, we found some very interesting paperwork pasted on every door to the building. This wasn't your normal construction permit paperwork. It was a restraining order. The words were very clear "Entry by John T. Adams or anyone acting on his behalf strictly prohibited, pursuant to court order below."
Now, our specialty here at MyAlpharettaLiving is reporting on food, not court drama, I get it. But what happens when court drama intersects with restaurant reporting? There is a duty to be performed here, and we are here to update you on one of downtown Alpharetta's biggest buildings.
I'll give it to the Founder's Club, they can tell a story. They say the locale is a "Refuge for the American Spirit." I guess the Spirits they want are different than ours because to get your spirits here, you only need to pay several thousand…. to get in the door.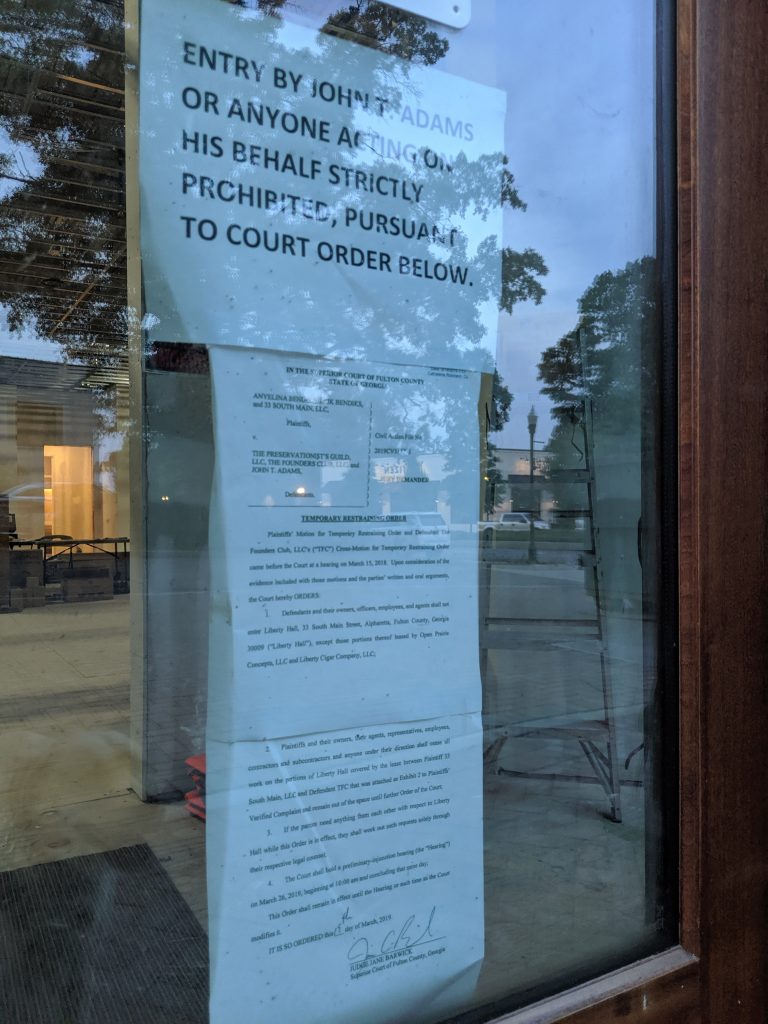 For such a high profile project in the center of downtown that the founding fathers should be proud of, what is up with the lawsuit? It smells fishy, like some founding father maybe didn't lay enough foundation. We did some research into this case and found the initial court complaint below: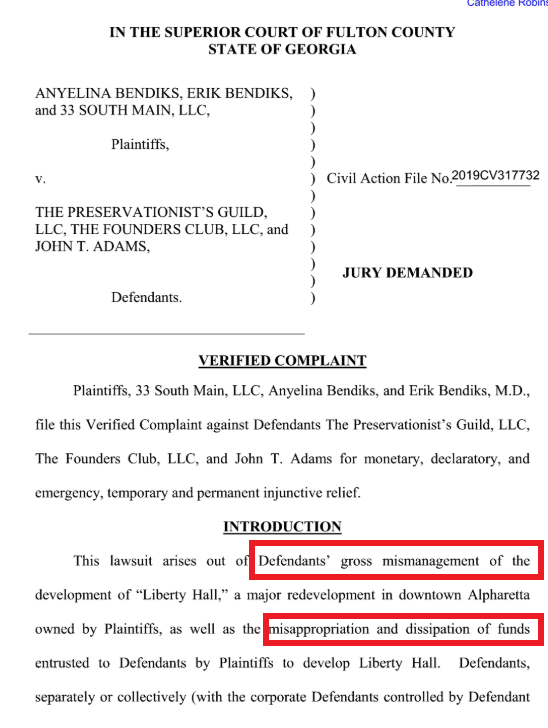 This, of course, is only one side of the story. The owner of Liberty Hall is being accused of mismanagement of the development and misappropriation of funds. We did not read all the documents, but we can assume that John T. Adams would disagree with such claims.
This Contract Dispute has was initially filed March 6, 2019. The next hearing in court is scheduled for September 3rd. What will happen next here? Only time will tell. One thing is for sure – the full opening of Liberty Hall is going to be delayed.
What are your thoughts on this building? Has anyone who signed up as members of the Founder's Club heard any news?