Exclusive: Movie Studio Grill to replace AMC At Mansell Crossing/North Point
In the 90s, AMC at Mansell Crossing/North Point was one of the best theaters around. By the time it met its demise, it just couldn't keep up with the new comfy recliners and full-service dining that other theaters came to offer. When the AMC Dine-In opened at North Point Mall a few years ago, the writing was on the wall for what would become of the old AMC theater at the corner of Mansell and North Point Parkways.
No, it wouldn't become a Dave and Busters arcade like the old Regal (United Artist?) theater did down the road. Now, as My Alpharetta Living has learned, this location will soon be transformed into a Studio Movie Grill.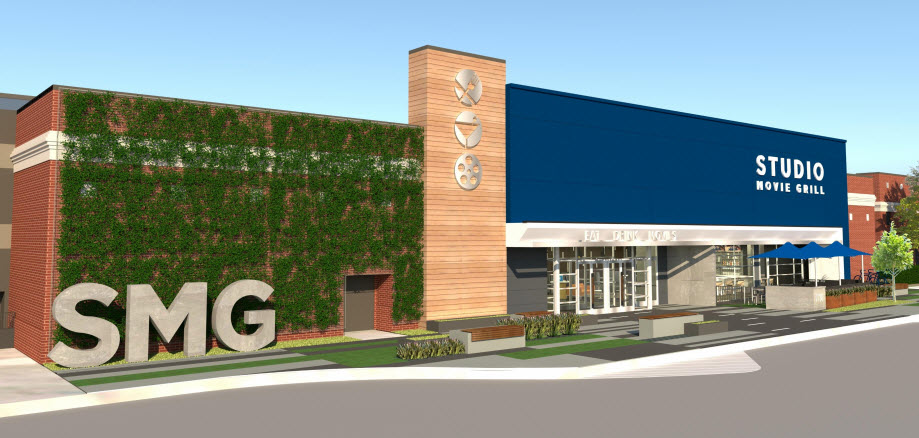 The revamped Studio Movie Grill will preserve the same AMC theater format with 14 auditoriums while adding an interior bar and lounge, a potential mural facing Mansell Parkway, and introduce some much needed TLC and upscale energy into the otherwise dilapidated AMC shell that sits there today.
You may know Studio Movie Grill from some of their other area locations such as Holcomb Bridge in East Roswell or a bit further west in Marietta. It's one of the few places you can order a full meal from your seat all while watching the latest blockbuster movies.
It's been a few years since we have visited SMG. After all, we love the Regal at Avalon these days, but we do remember SMG fondly for starting the upscale theater trend in the metro area. Maybe it has gotten better now, but I always found the servers and food runners a bit distracting while trying to watch a movie.
There isn't any word yet on when Studio Movie Grill is expected to open.
While we wait, tell us, what excites you most about SMG's entrance into the area? Will it be enough to switch you away from the AMC/Regal duopoly that exists now?