Local Southern Buffet Fails Health Inspection
Tucked away into the corner of a shopping center on Haynes Bridge is AJ's Home Cooking. It's honestly been several years since we've eaten there, but as memory serves, it was always "ok." Perhaps the best part was the more than reasonable prices they charged for their buffet, which was pretty extensive.
This week, Fulton County Public Health reported that AJ's Southern Cooking at 11770 Haynes Bridge Road, Suite 902 in Alpharetta received a "U" for "Unsatisfactory" in their most recent health inspection.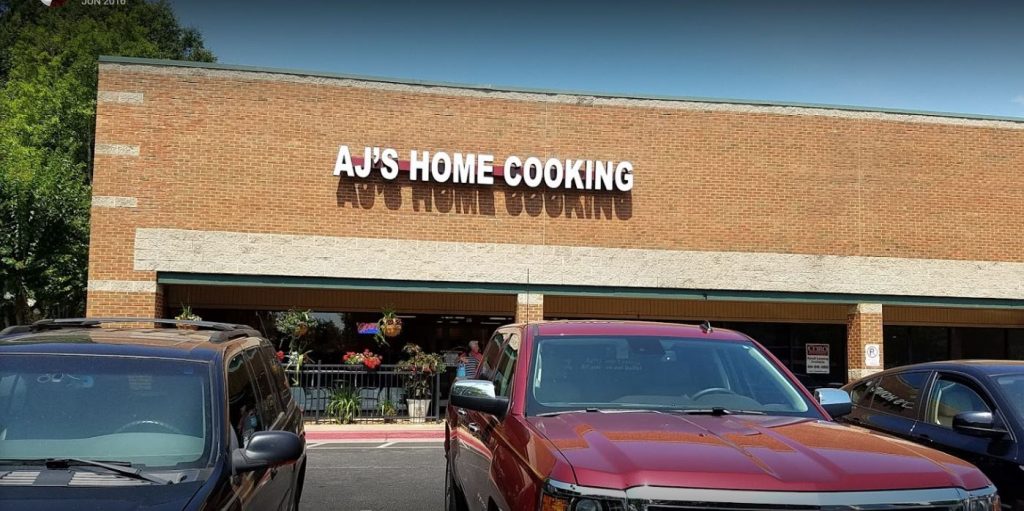 Read on for what AJ's was found by the County Health office to be deficient in, as well as AJ's response to the score, and how they will improve.
According to the Fulton County Health Inspection database, the following violations were found:
# Description of code requirement not in compliance
2-1B Hands clean and properly washed
2-1C No bare hand contact with ready-to-eat foods or approved alternate method properly followed
4-1A Food separated and protected
4-1B Proper disposition of returned, previously served, reconditioned, and unsafe food
4-2B Food-contact surfaces: cleaned & sanitized
6-1A Proper cold holding temperatures
6-1B Proper hot holding temperatures
10D Food properly labeled; original container
14B Utensils, equipment and linens: properly stored, dried, handled
15C Nonfood-contact surfaces clean
16B Plumbing installed; proper backflow devices
17D Adequate ventilation and lighting; designated areas used
18 Insects, rodents, and animals not present
The bolded entries above indicate this violation is a known risk factor for foodborne illness.
We reached out to AJ's Southern Cooking for a comment on the score, we asked why they scored the way they did, and how they plan on remediating it.
Unfortunately, AJ's did not respond to our request for comment.
With a failing score, AJ's will soon be reinspected. We'll follow up with the updated score when it's available.
Tell us, have you ever eaten at AJ's and how did you like it? Will this news affect your opinion of them?